Verbal Desensitization: What Does That F***ing Mean?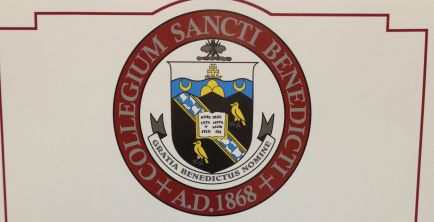 Leo Smith, Assistant Editor-in-Chief
February 17, 2016
Not a day goes by at St. Benedict's where I do not hear derogatory terms, racial slurs or foul language – all forms of verbal desensitization and micro-aggression. Vulgar words become jokes after rapid use.
Verbal desensitization is the inability to identify negative language due to constant exposure. Micro-aggressions are the unintentional use of derogatory terms and or inappropriate actions based on race, religion, gender, class, etc.
I would not be familiar with these two terms if I had not gone to Lead for Diversity, a leadership camp which provided me a new perspective on the power of my words. It is clear to me that verbal desensitization and micro-aggression threaten our community. They are serious issues, yet teachers and administrators rarely address them.
When I came here, I was unaware of what I would face. The school seemingly accepts most individuals and explicitly promotes brotherhood and unity, not only between students but also among the faculty and staff. The school's efforts to create a welcoming environment, however, have come at a cost.
Every year during summer phase, the freshman class spends the month learning several call and response chants that encompass what it means to be a member of the school. Even now, well into fall term of my senior year, the words, " … A Benedict's man…respects all walks of life, " ring out loudly in my head. A contradiction arises, however, when the school harbors a culture that promotes speaking freely, regardless of the ensuing results. We take the time to learn chants with the intent to internalize the messages they convey:brotherhood and unity. Despite our efforts to instill these values through these messages,the idea that "…A Benedict's Man… respects all walks of life," remains merely a recitation.
It seems as though our negligence when it comes to what we say bares no consequence, which is a false reality that is being ingrained in the mindsets of the students. In the real world, using derogatory terms freely won't be met with laughter. Using derogatory language can lead to serious consequences, such as, job termination or legal troubles. An issue of this importance should not be overlooked.
I had the chance to talk to Michael Clanton '11, as he recounted his experience at the Hive and how verbal desensitization played a role in his time here.
Michael voiced a very important opinion, "At Benedict's, you can say things without offending, but if the same thing is said in the real world, people don't understand or are offended." I later asked Michael why he believed verbal desensitization and micro-aggressions are a problem at Benedict's. He said,"It's just Benedict's; we use tough love." Michael's statement highlights a common misconception, that "tough love" means the right to say whatever one pleases despite the effects.
The magnitude of the issue raises a bigger question: what allowed us to get to this point? The laissez faire structure of the school may not always be helpful. When there are not clear cut rules about language use and direct consequences for its inappropriate use, students can get away with saying anything.
There needs to be a change but it cannot just come from the students. It is time for the teachers and administration to step up to the plate and set an example.We must be cognizant of the lasting effects words have. Now is the time to change because this negligence will not be tolerated beyond the borders of 520 Martin Luther King Blvd.