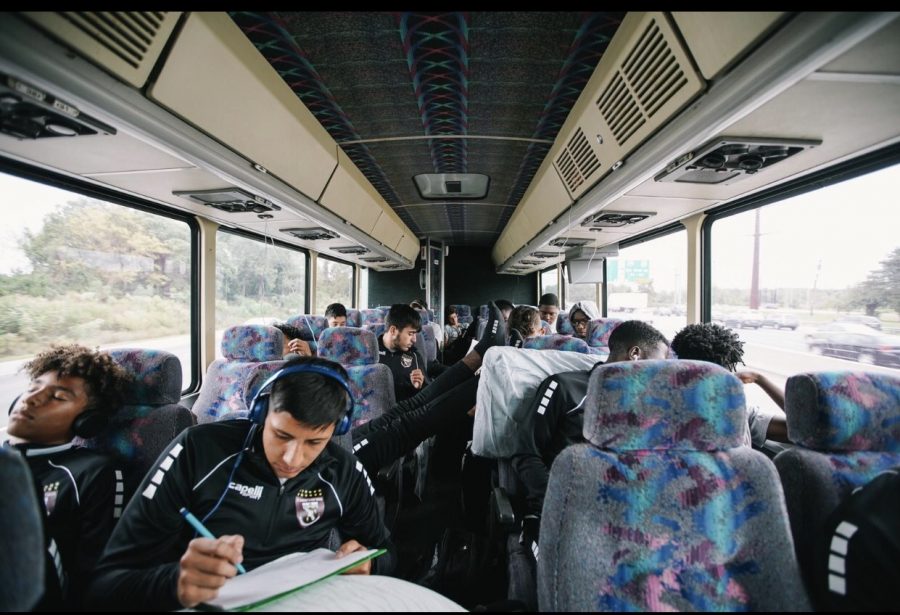 The Gray Bees traveled to Maryland Saturday to face top-ranked Walt Whitman and came out with a 1-0 win.
SBP came out of the traps early and scored in the 10th minute when Israel Neto SY played a ball across the box for Thiago Quintanilha to finish it. The varsity team then took full control of the first half and was unlucky not to get the second goal. The team was happy going into the first half with their lead and were confident going back out with the same starting 11 as started the game.
The second half kicked off and Walt Whitman began to also grow more confident as the game continued. This led to the Gray Bees, for the first time in the season, being the ones on the defense end of the play. It forced them to stick together and fight for every ball. Center back Preston Rushmore SY said, "This was our first real challenge as a defensive team and it proved that we can play both kinds of games. I was happy with the team because we were able to fight for every ball and keep it a clean sheet which enables us to make our record 6W-0L."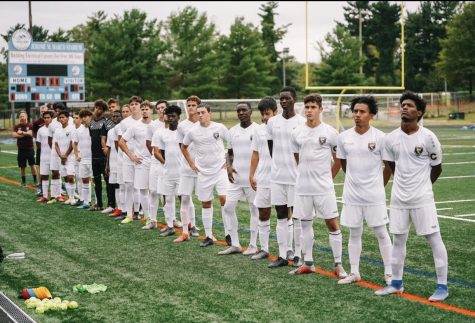 Walt Whitman has always been a strong and challenging opponent for the Varsity Soccer Team over the years and has put up some promising performances. Over the last 4 years, Walt Whitman has lost 3 out of its 4 games against Benedict's. In 2016 Walt Whitman won a game 4-1, giving Jimmy Wandling's biggest defeat as the head coach of SBP. In the 2017-2018 season, the Gray Bees came out on top against them, 2-1, and of course on the win 1-0 that occurred on Saturday, Sept. 14.
"This game was always going to be a challenge for us," starting striker Thiago Quintanilha SY said. "These games are the ones that can win or lose the national championship."
The team left after first lunch on Friday and traveled to Maryland to stay overnight to get the correct preparation before the big game. Members stayed about 10 minutes away from Walt Whitman High School, where the game would be taking place.
"Staying over and traveling can also be a challenge for some of the boys but the way we handled it was very professional and helped us get the win," Team Captain Lui Chaves said. 
On Tuesday, Sept. 17,  at NJIT in Newark at 7 p.m. the Gray Bees will be up against Manville High School. This is the Varsity Soccer Team's seventh game of the season and most important because it is their next. We wish them the best!